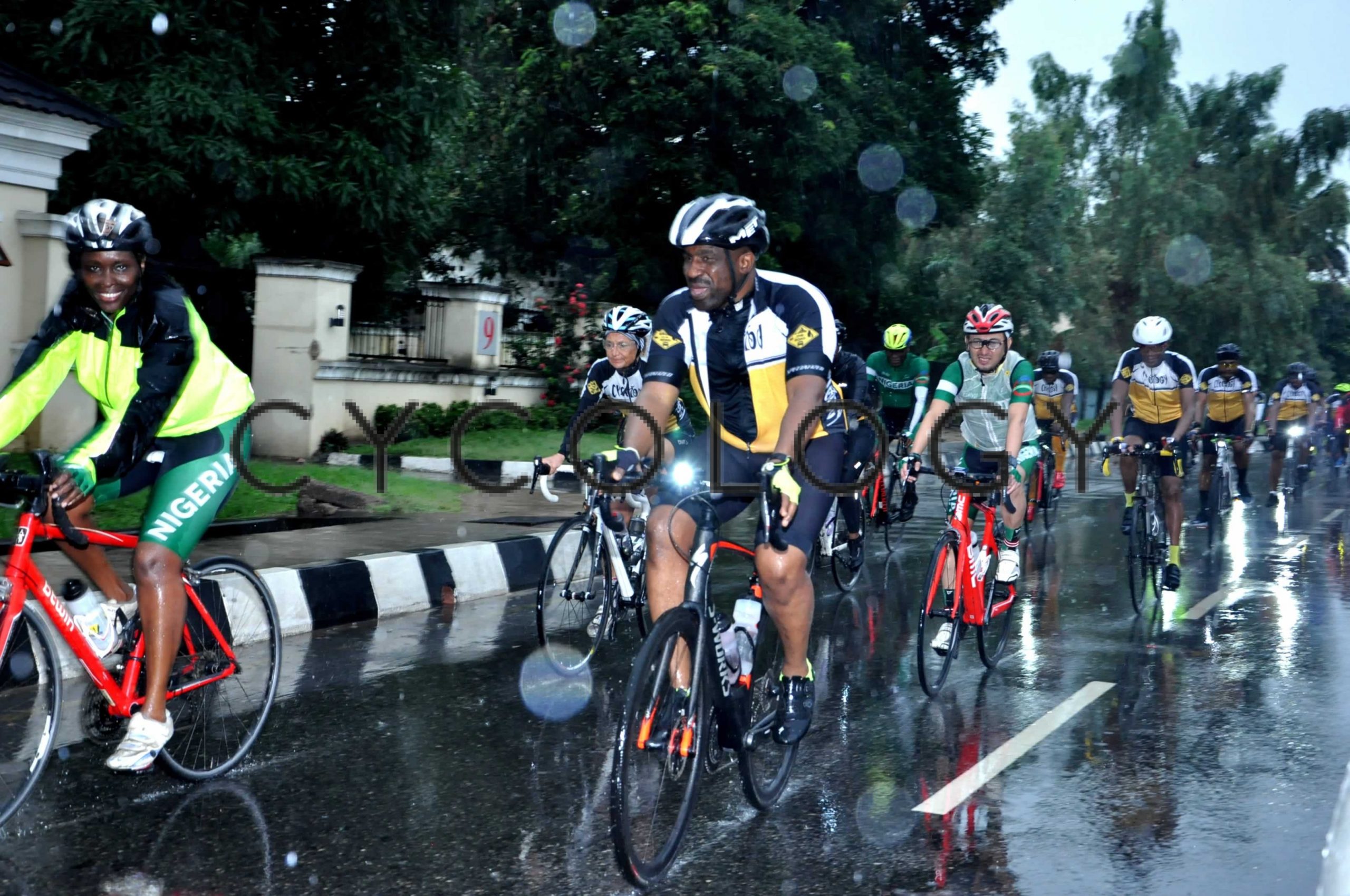 05 Jul

Is There Not a Cause?

In October 2013, Cycology worked with the Rotary Club to ride for Polio which as of 2014 has just 6 cases in Nigeria.  Nigeria remains one of a very short list of countries in the world where there is still any Polio, maybe because there is still a lot of resistance to vaccination in some parts.  Complete eradication of the disease which mostly affects children is however imminent.

At Cycology, we ride to raise awareness and raise money to aid research for cures and the purchase of much-needed equipment for institutions that work in these special areas of healthcare.  We help to ensure people are armed with the knowledge required to improve bad health situations and in the case of loss, maybe prevent the same thing happening to somebody else.  One of the most important things we do, however, is to get more people to join the fun and ride.  There is so much value in cycling for a worthy cause, to improve the lives of several others, giving them hope and comfort.  When in the process, you improve your health, your life, have fun, and make lifelong friends, it is priceless.

In March 2014, Cycology in conjunction with UBA (The United Bank for Africa) rode to raise awareness of Prostate Cancer.  Prostate Cancer is the most prevalent cancer diagnosed in Nigerian men with a rate currently around 1 in 100.  It can be stopped in its tracks with early detection.  Breast cancer which is a bigger problem has become more prevalent in Nigeria.  Some say 1 in 25 Nigerian women is at risk, others say the numbers double that.  Whatever the case, they are big numbers especially as prevalence continues to be on the increase with each passing year.  On the 1st of November, 2014, Cycology stood with several groups United against cancer in the Run For a Cure.  Two weeks after that, on the 15th of November 2014, we joined iWOW (Women of Worth) to cycle, and then to DANCE! in the fight against Breast Cancer.

In July 2014, Cycology went on the beautiful Monopoly ride organized in conjunction with Bestman Games, promoters of the Lagos version of the board game, Monopoly.  The ride started at the Iddo Terminus and ended at Terra Kulture, passing through the landmarks on Lagos "Monopoly".  This ride aimed principally to promote family values and to improve financial literacy, especially among young people.

In the few years that Cycology has been in existence, there are now leaner bodies and greater speeds and longer distances are regularly ridden.  We ride knowing that we can ride anywhere in the world, and make someone's life the better for it.